Deck Restoration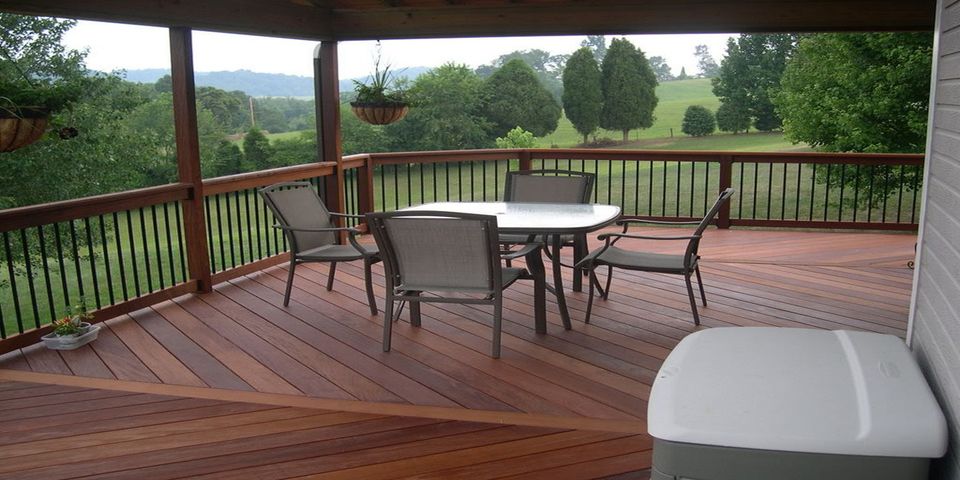 Decks are a big investment. You can lose this investment if your deck
is not protected from the Ultra-violet rays of the sun.
We know decks. Rios Painting has been protecting decks and keeping up
with new advances in deck coatings.
We can help you to maximize your investment and help to keep it
lasting and looking great for a long time.
Whatever your deck is made of, Cedar, Redwood, or Treated Yellow Pine.
We know how to keep it looking good.

Don't you wish that cedar or pressure treated deck or fence looked
as good as the day it was installed? Well, of course you do! Now,
let's not go overboard here and ask that a 15 year old deck look
like new, but most decks and fences in good condition will achieve a
fantastic look when we are finished, and they will be protected from
the weather, which protects your investment!

The deck and fence restoration process includes:

A thorough power washing with high pressure cold water;
Staining of the deck or fence. Decks are brushed by hand or sprayed
and rolled with stain.

Refinishing your wood deck provides a beautiful appearance. It also
protects your deck from wood rot. It is important to apply the right
products to ensure your deck is protected and safe for your friends
and family at the same time. Rios Painting will use premium products
on your deck to provide the best appearance and protection.